What Does Unsafe Driving Cost You?
per fatal crash
(plus incalculable emotional costs)
Data source: 2019 Nets Cost of Crashes Report
BEHIND-THE-WHEEL TRAINING
Advance driver training programs based on The Smith5Keys®
Driver
Direct™
We come to your site to conduct classroom and on-road training with the reinforcement of a certified instructor. By learning in real world scenarios, drivers are better able to replicate their skills on the job.
Driver
Trainer™
Our train-the-trainer certifications provide your staff with the skills to teach our proven crash-prevention methods to your fleet drivers. Training can be conducted at your location, no matter where you are in the world.
eLearning
Cost-effective option
Wide variety of driving and workplace safety topics
Accessible anywhere there's an internet connection
Incorporates testing to improve learning and retention
LMS integration available
DRIVER & FLEET MANAGEMENT
Smith System fleet-management tools allow you to track fleet vehicles and monitor driver behavior with GPS location and telematics, then store and manage the data you collect in a single, powerful platform.
What are The Smith5Keys®?
Key 1. Aim High In Steering®
Key 2. Get The Big Picture®
Key 3. Keep Your Eyes Moving®
Key 4. Leave Yourself An Out®
Key 5. Make Sure They See You®
WHAT OUR CLIENTS HAVE TO SAY
One of the best services that Smith System has is the behind-the-wheel component because that really takes it out of the classroom and into the real world. Making sure that those concepts are applied in a real-world setting, in a semi-controlled environment, with an instructor there coaching the drivers and providing feedback is very beneficial.

— Rob Helstrom, Penske Logistics
Latest Blog Posts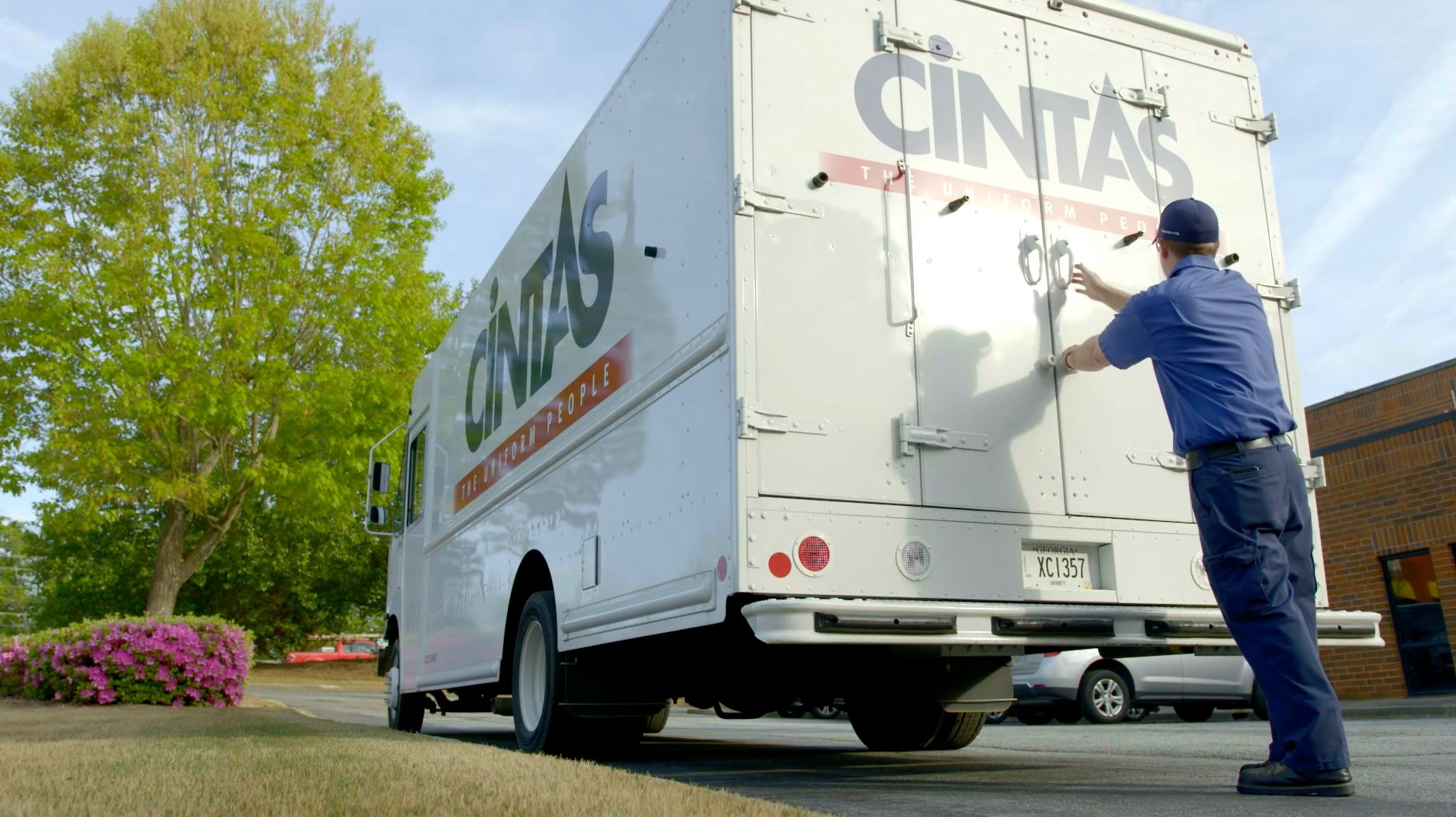 How Cintas Reduces Collisions and Saves Lives With Smith System
In the nearly two decades since their partnership with Smith System began, Cintas has improved its driver safety program and reduced its collision rate by 60%. Based in Cincinnati, Ohio, Cintas serves over a million businesses with workplace products and services. The company prides itself on its strong principles of making a "safer, cleaner, more efficient, better designed, more sustainable, and inclusive" impact on its customers, workers, and employee partners. Cintas also has a strong culture that engages all its employee partners in health and safety. In 2019, the company became the first and to date, only to reach 100 sites with Voluntary Protection Program (VPP) Star certification from OSHA (Occupational Safety and Health Association). Many of Cintas' employee-partners continue to be recognized by OSHA for their ongoing commitment to workplace safety. "Cintas has always had a commitment to the health and safety of our employee-partners, and over time we have grown to be the most recognized company through OSHA's Voluntary Protection Program," said Stephen Jenkins, Cintas Corporate Director, Health and Safety. "We recognize that health and safety is not just good for our partners, it is also good business." Finding a Partner in Driver Safety When Cintas began searching for a driver training program, they wanted a partner who shared their workplace safety values and would help them develop a driver training program. This search led them to Smith System, particularly DriverTrainerTM, Smith System's train-the-trainer certification program. "We realized that to have a successful driver safety program, we needed a course that included on-the-road training, but with more than 450 locations across North America, it created logistical challenges," said Jenkins. "Smith's train-the-trainer program allows us to have skilled trainers at every one of our facilities to help with both training new hires and providing continuous training to current employee-partners. Safety was a top goal in implementing the training program, but Cintas quickly discovered an unexpected benefit of Smith System training: it also helped increase the engagement levels of their employee partners. By providing all of its partners with an advanced behind-the-wheel training program, the company could immediately engage new hires about the importance of safe driving. "Taking the time to thoroughly train our partners provides them with the skills they need to stay safe on the road, but also engages them in our health and safety culture," said Jenkins. "Additionally, Smith's eLearning courses are great for providing our partners with refresher training on a regular basis." Navigating Through Uncertain Times When the COVID-19 pandemic began in early 2020, Cintas needed to get creative. The company needed to ensure that its employee-partners remained safe on the road, but the options were limited. Cintas was able to work with Smith System to develop a solution. "Our Smith System training course, which all partners who drive are required to take, involved in-person training – which was not an option at the time," said Jenkins. "We developed a hybrid training system where the classroom portion of Smith was taught online with a live instructor." The behind-the-wheel portion of the class still needed to be conducted in person, so Cintas worked with Smith System to make several accommodations ensuring health and safety was at the forefront of the process. The program was modified to limit the number of employees in a large vehicle and ensure that students and instructors wore PPE masks while social distancing. All vehicles were cleaned and sanitized between use. With both companies committed to working to- together and finding out-of-the-box solutions, Cintas could continue its training during the height of the pandemic with little interruption. The pandemic was not the first time the two companies have partnered on safety initiatives. Other joint initiatives include developing safe driving posters, quarterly refresher training, close-quarter maneuvering training, and, most recently, Cintas' driving evaluation app. "Our working relationship with Smith System has been beneficial to everyone. It has certainly evolved over time as our driver safety program has progressed," said Jenkins. Long-lasting Solutions, Real-world Results Cintas' partnership with Smith System is more than just a strong relationship — it has also garnered incredible results. Since implementing Smith System training in 2004, Cintas has lowered its total collision rate by more than 60%. "Implementing The Smith5Keys® training program at Cintas has been vital in helping to establish our driver safety fundamentals and reduce our vehicle incidents," said Jenkins. "This has been great for reducing accident-related costs, but more importantly, more of our employee-partners are staying safe on the road." With Smith System training, Cintas is able to reduce collisions, lower costs, and, most importantly, save lives. "We benefit from our relationship with Smith System," said Jenkins. "Safe Driving is extremely important to companies that have mobile workforces, and Smith has been instrumental in helping our partners stay safe on the road. Smith's focus on on-the-road training has allowed us to impact our partners' driving behaviors."
Read More
Our History
In 1952, Harold Smith established Smith System Driver Improvement Institute, the nation's first professional driver training company. He understood that most crashes are preventable if the right driving habits are learned, practiced and applied consistently. Since then, millions of drivers throughout the world have benefited from the program he developed.
At Smith System, driver safety doesn't have borders.
Ready to Drive Different?