What Does Unsafe Driving Cost You?
per fatal crash
(plus incalculable emotional costs)
Data source: 2019 Nets Cost of Crashes Report
BEHIND-THE-WHEEL TRAINING
Advance driver training programs based on The Smith5Keys®
Driver
Direct™
We come to your site to conduct classroom and on-road training with the reinforcement of a certified instructor. By learning in real world scenarios, drivers are better able to replicate their skills on the job.
Driver
Trainer™
Our train-the-trainer certifications provide your staff with the skills to teach our proven crash-prevention methods to your fleet drivers. Training can be conducted at your location, no matter where you are in the world.
eLearning
Cost-effective option
Wide variety of driving and workplace safety topics
Accessible anywhere there's an internet connection
Incorporates testing to improve learning and retention
LMS integration available
DRIVER & FLEET MANAGEMENT
Smith System fleet-management tools allow you to track fleet vehicles and monitor driver behavior with GPS location and telematics, then store and manage the data you collect in a single, powerful platform.
What are The Smith5Keys®?
Key 1. Aim High In Steering®
Key 2. Get The Big Picture®
Key 3. Keep Your Eyes Moving®
Key 4. Leave Yourself An Out®
Key 5. Make Sure They See You®
WHAT OUR CLIENTS HAVE TO SAY
One of the best services that Smith System has is the behind-the-wheel component because that really takes it out of the classroom and into the real world. Making sure that those concepts are applied in a real-world setting, in a semi-controlled environment, with an instructor there coaching the drivers and providing feedback is very beneficial.

— Rob Helstrom, Penske Logistics
Latest Blog Posts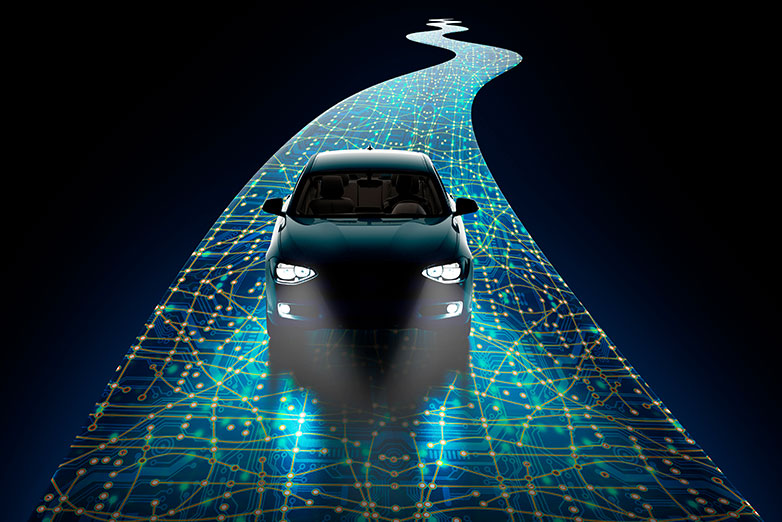 5 Reasons Driverless Cars Aren't Gaining Traction
For the past decade, engineers have been working hard to make the dream of a driverless car a reality. With the quiet launch of Google's Waymo projectin 2009, the race was on to develop and deploy vehicles that would do everything a human-piloted vehicle would do — but to do it better. The promises surrounding autonomous vehicles, or AVs, have been big and bold. In 2012, Google co-founder Sergey Brin announced his planto have AVs on the road "within five years or sooner." In 2016, Lyft CEO John Zimmerproclaimed that self-driving vehicles would be so prevalent by 2025 that automobile ownership would be nearly obsolete. All of the major auto manufacturers have announced plans for AVs and invested heavily in their development. Although the idea of vehicles that don't need a human at the wheel was alarming for most drivers, it initially sounded like a great opportunity for businesses. AVs would eliminate the expenses associated with hiring and retaining qualified drivers, reduce the risk of crashes, which lowers liabilities to the company and it would give businesses a vehicle that, unlike a human operator, doesn't need rest or breaks However, the reality of driverless cars has failed to deliver on those original promises. In the past few years, hiccups and slowdowns have shown a widening gap between what was originally proposed and what could actually happen. Now, it seems that AV developers are nowhere close to having AVs sharing the road. At the recent International Consumer Electronics Show in Las Vegas, tech companies showcased innovations that stepped away from previous claims and displayed scaled-back visions of the future. Instead of sleek driverless pods zipping through traffic, the first AVs in action will most likely be robot shuttles and taxi services that travel a predetermined route at a relatively low speed, according to The Wall Street Journal. Driverless cars will eventually share our roads, but it's becoming more evident that the predicted takeover of human drivers isn't right around the corner. Here are five factors that have helped hit the brakes on autonomous vehicles.
Read More
Our History
In 1952, Harold Smith established Smith System Driver Improvement Institute, the nation's first professional driver training company. He understood that most crashes are preventable if the right driving habits are learned, practiced and applied consistently. Since then, millions of drivers throughout the world have benefited from the program he developed.
At Smith System, driver safety doesn't have borders.
Ready to Drive Different?